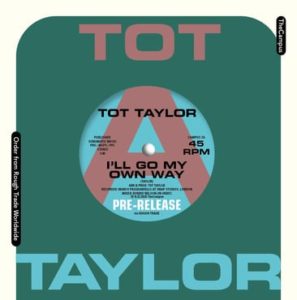 BABY, I MISS...
7″ – CAMPUS10 PRE-RELEASE
...THE INTERNET
10″ – CAMPUS10 PRE-RELEASE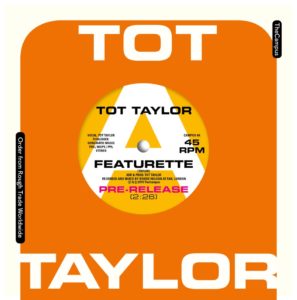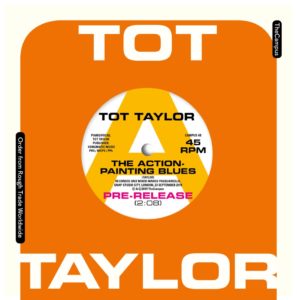 THE ACTION-PAINTING BLUES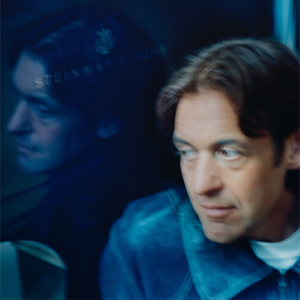 In 1974, while still at school, Tot Taylor was signed, as a member of Cambridge group A Special Moment, to Chris Blackwell's Island label. The recordings were never issued. He then signed to Blackhill Enterprises (managers of Pink Floyd, The Clash and Ian Dury) as a songwriter. 
Following stints as rehearsal pianist with a feminist theatre company, 'demo drummer' at Chappell studios, and 'hand model' for mannequins with Adel Rootstein, in 1976, with guitarist Simon Boswell, Tot formed the 'conceptual pop group',  Advertising, (Advert-I-Sing), who released two singles and one album (1976-1977) for EMI, now reissued on the VinylJapan label (LP+CD 2012). The group toured with Blondie among others and were supported (in Dublin) by U2, but their plan to record and sell 'conceptual pop music' failed and Tot began a side career writing songs for other artists under pseudonyms. His own solo debut 'Playtime' was issued by GTO-CBS in 1981. 
Under the name 'Teddy Johns', he wrote songs for Mari Wilson including the official UK Chart Top Ten hit 'Just What I Always Wanted' (1982). He also wrote and produced for Swedish singer Virna Lindt, including the UK Indie Chart #1 'Attention Stockholm' (1982) re-issued by Colette (Paris) www.colette.fr  2012 and by Les Inrockuptibles(Paris) 2013. Two albums followed, 'Shiver' (1983) and 'Play/Record' (1985).

He founded the independent record label The Compact Organization, being joined by Paul Kinder. Operating initially from a staircase between two flats in Queen's Wood, north London, together they issued some sixty releases (1981-86) including the above (the complete catalogue 
re-packaged and re-issued by
Sony Japan
in 1998). 

Taylor left studio work, taking break from music to learn Japanese at Goldsmith's College in London at the same time studying orchestration and composition (inc tuition with the composers John Gardner and Francis Shaw). Goldsmiths brought him into contact with the contemporary art world during the heyday of the YBAs (1987-1990). 

As composer, his songs and music feature in a number of film soundtracks including 'Absolute Beginners' (d. Julien Temple 1986), 'Macbeth' (d. Michael Bogdanov 1998) and 'Buffalo Soldiers' (d. Gregor Jordan 2001). His 'Theme For The Left-Handed' from the album with Mick Bass 'Music For The Left-Handed', became the theme for Britain's new National Lottery. 

As producer, he has compiled and issued soundtracks including 'Dance With A Stranger' (d. Mike Newell 1986), Alan Bleasdale's 'No Surrender' (d. Peter Smith 1987) and 'Career Girls' (d. Mike Leigh 1997). He produced the Burt Bacharach song 'The Look of Love' for 2015's 'Legend', d. Brian Helgeland and starring Tom Hardy as both Kray brothers.

He composed the soundtrack for Toshiro Mifune's final film appearance, the cult epic 'SHATTERER' (d. Tonino Valeri, Japan/Italy 1986) and the score to the National Theatre production of Brian McAvera's eight-hour play 'PICASSO'S WOMEN' (2000-2018) starring Susannah York, Diana Quick, Jerry Hall, Cherie Lunghi, Josie Lawrence, Candida Benson, soundtrack issued on Tweed Records (iTunes) (Tweed CD11). 

Other theatre scores include productions of William Shakespeare's 'The Tempest', AJTC Theatre company (2001) the album of which (Tweed CD13) features vocal performances by STACEY KENT and SIMON WARNER, along with CHARLES THOMAS' political satire 'Blood Royal', about the Blair years, which opened at the King's Head Theatre, London (2002) 

From 1981 to 1988 Tot released a series of albums on independent labels under his own name, (also available via Wave Records and Sony Japan), from 1981's 'PLAYTIME' to 1988's 'MENSWEAR'. The symphonic 
'WATERLAND' (2000), and 'MUSIC FOR THE LEFT-HANDED' (2001) followed. During a period of music production for the BBC he composed and produced the soundtrack for the series 'EARLY TRAVELLERS in NORTH AMERICA' as well as BBC drama commissions, working with and producing music for BBC FILMS including recording with both MICHAEL STIPE in New York and 
PAUL McCARTNEY (both d. Kevin Macdonald) at Abbey Road. Other projects include improvised variations on themes by J.S. Bach on the album 'BACHOLOGY' (EMI 1995) and a final group album 'POPFOLKJAZZ' by Tot Taylor and the In-Group (2001). Tot has also written songs for Peter Kay, inc 'Christmas 2000' and 
'African Tears' as well as an orchestral soundtrack for one of the first video games: 'BATMAN: Dark Tomorrow', recorded at Abbey Road Studios by the London Symphony Orchestra (2003).

After a short hiatus, in 2004, he changed career direction again when he and director/curator Virginia Damtsa, founded the RIFLEMAKER GALLERY/ART SPACE in London in an historic former gunmaker's workshop at 79 Beak Street off Regent Street. Together they have curated an ambitious and innovative ongoing program  featuring Judy Chicago, William Burroughs, Martin Kippenberger, Marta Marcé, Gavin Turk, Jaime Gili, Alice Anderson, Christopher Bucklow, Penelope Slinger, Leah Gordon, Graham Fink and Wen Wu along with themed shows such as the audio-visual, multi-format ANALOG and a rebirth of the seminal London gallery INDICA with Yoko Ono 

For the past fifteen years Tot has been working on a debut novel, the 1000-page 
'THE STORY OF JOHN NIGHTLY' (published by UNBOUND via PENGUIN/Random House 2018 in the UK and HEYNE HARDCORE/RANDOM HOUSE in Germany 2019) which may indicate a future creative direction. He is also the author/editor of a number of books and catalogues on contemporary art available in ltd editions of 1000 copies: www.riflemaker.org

'The STORY of JOHN NIGHTLY' is one of The Guardian's BOOKS OF THE YEAR' (Unbound) (Penguin/Random House). 

For reviews/sales go to HERE
reviews of the book:

"THE STORY OF JOHN NIGHTLY is an astonishing 
and iconoclastic creation . . . Finnegans Wake infused with Melody Maker and botany" (Geoffrey Rush)

CRITICS PICKS, 'Q' Magazine: December 2017
"Music-based books I've loved recently: 'THE STORY OF JOHN NIGHTLY',
the first novel by composer and curator Tot Taylor" (Laura Barton)

"I've loved what I've read so far, the creativeness of it, the unpredictability, its dazzling coverage of so many ideas, its structure, sense of place and time – you feel that you can drop in wherever you like and still pick up the thread, and although a novel it doesn't feel like a mere 'story'. Rob Cowan (BBC Radio 3)

"Tot Taylor's superb novel" (David Quantick/Record Collector)